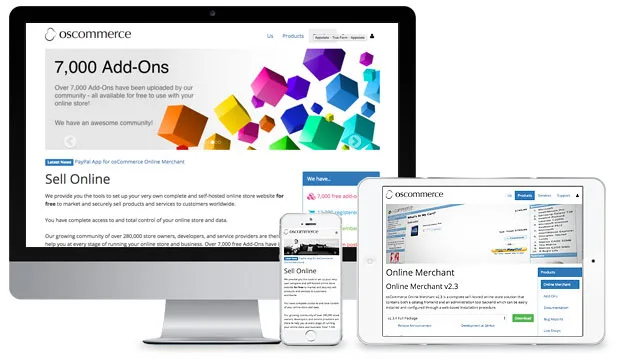 OsCommerce is a popular open-source e-commerce platform that allows businesses to build and manage online stores. It is a feature-rich platform that provides a range of tools and functionality for creating a customized e-commerce experience. OsCommerce is highly flexible and extensible, with a modular architecture that allows businesses to add new features and functionality as their needs evolve.
One of the key features of OsCommerce is its flexibility. The platform provides a range of customization options, including the ability to create custom templates and add-ons, allowing businesses to create a unique online store that reflects their brand and meets the needs of their customers. OsCommerce also includes a powerful product catalog management system, which allows businesses to easily add, edit, and organize their products.
Another key feature of OsCommerce is its scalability. The platform is designed to support businesses of all sizes, from small startups to large enterprises. OsCommerce can handle large product catalogs and high traffic volumes, making it a popular choice for businesses with complex e-commerce requirements. Additionally, OsCommerce is compatible with a range of payment gateways and shipping providers, making it easy for businesses to process payments and ship products to customers.
OsCommerce also provides a range of built-in marketing and promotion tools that businesses can use to drive sales and grow their customer base. The platform includes features like discounts and coupons, email marketing, and product reviews, as well as powerful analytics and reporting tools that allow businesses to track their performance and make data-driven decisions about their marketing and sales strategies.
This type of E-commerce solution is community driven which means the level of online support is very high. However, Oscommerce is less popular than Woocommerce and as such receives less updates, security audits etc. If you already have an Oscommerce shop it can be optimized to a point where it rivals anything out there. It is definitely worth looking into if you're starting out selling products.